Band Biography
Cell is Reno's eccentric Art Rock Band that features Jonathan Louis on drums, who was introduced to brothers Darion and Doug Jordan along with Lead Vocalist/Rhythm Guitarist Darian "Leon" Nielson in late 2018 by a mutual friend named Sarah. After jamming together and creating a few original songs, Tyler Smelich rounded out the five-piece lineup by bringing his incendiary complex lead guitar style to the band in April of 2019. With a stable lineup complete, Cell began to create an eclectic set of originals, complete with everything from melodious passages and prog sections, to anthemic Rock n' Roll with a hint of classic rock influence. One might expect to hear an occasional crowd-pleasing cover to fuel the already-blazing fire of Cell's party atmosphere. 
Darian "Leon" Nielson (Vocals/Guitars)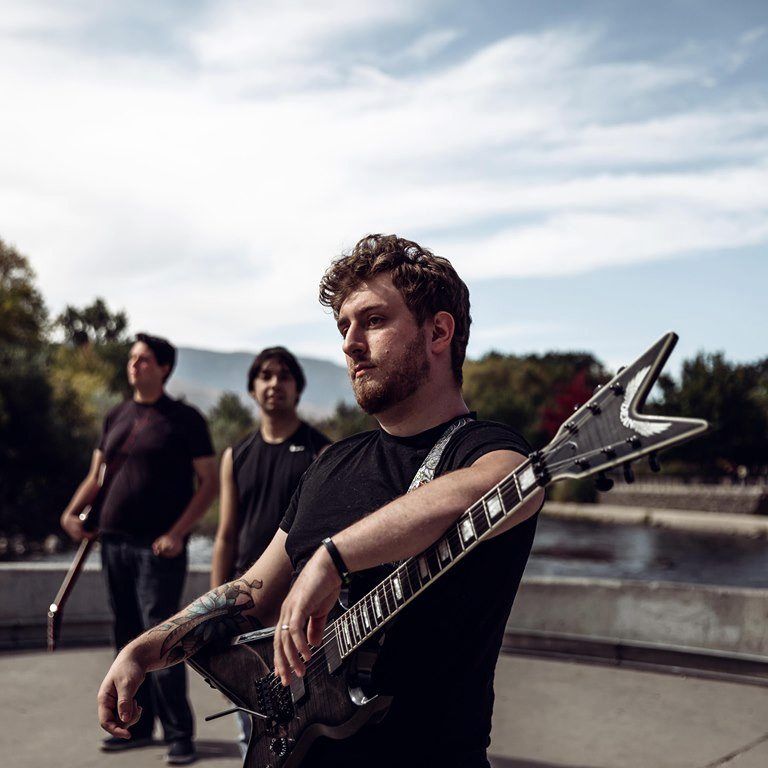 Music to Leon is more than just a passive listening experience. Music to Leon is a form of healing and a form of escaping his traumatic upbringing on the streets of New Orleans, Louisiana. After processing the death of his mother at an early age and later working as an EMT, Leon chose to embrace an empathetic and optimistic worldview based around self-improvement and the belief that everyone has the ability to change themselves for the better. This is reflected under Leon's Instagram tag, thatpositiveguy4real Leon is deeply and passionately inspired by Metallica and System of a Down, specifically for their ability to provide their personal political and social commentary within the context of their music. Leon then started his music career by becoming a multi-instrumentalist and naturally excelling at a variety of different genres including classical, metal, folk, and jazz. Soon, he started teaching what he learned to anybody who would listen in an effort to give back to the music community that inspired him. Furthermore, Leon found it rewarding to teach people about the healing and escaping power of music so that those who had a similar upbringing to him could also find solace in music the way he did. Basing his life around music helped Leon find his own identity and place in the world, which led him to co-founding Cell with brothers Darion and Doug Jordan. For Leon, Cell is a vehicle of expression to communicate and empathize with people from all walks of life to bring them all together. Initially cycling through multiple members in the mid 2010's, Cell stabilized with the core lineup of Darion, Doug, Jonathan, and himself in 2018. After cementing Cell's lineup with Tyler Smelich in early 2019, Leon's personal life took a bleak turn after his grandma, who raised him, went into hospice and died within months. However, Leon chose to use his grandma's death as inspiration to master his singing and storytelling abilities in order to let others know that it is ok to feel the way they do and that no one is alone. Leon's noble pursuit shines through his charisma, quirks, and excitable personality, which are all essential qualities in a frontman.
Jonathan Louis (Drums)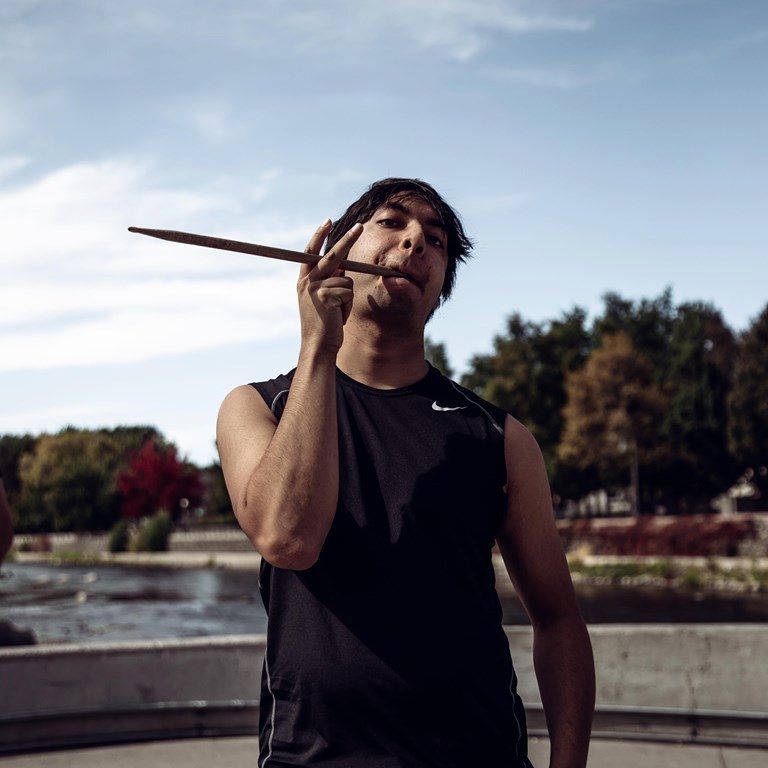 Jonathan Louis is Cell's fearless bandleader and manager. A couple of parts goofy and a couple of parts crazy, Jonathan, (affectionately known as Jonny) was born and raised in Reno, Nevada. Jonathan caught the Rock N' Roll pneumonia at the impressionable age of 10, when his father put in a "Who's Greatest Hits" album and skipped to track 10. Shortly after hearing "Won't Get Fooled Again" for the first time, Harmonix happened to release their video game, Rock Band, where Jonathan spent 2 odd years working his way up from the "easy" to expert" settings on the drums in order to play The Who properly. Thereafter, his parents made a decision not many parents would make: purchase their son a loud, bulky and cumbersome acoustic drumset for Christmas. They could have bought him the much more reasonable and quieter guitar, flute, clarinet, or even an electronic drum set with volume control. However, this did not happen. Jonathan then spent 2009-2014 crafting his drum skills through organizing various high school rock bands and performing in talent shows. In 2017 his most successful high school project, Frankly Fictitious, cut an album with Reno veteran producer, Richard Spagnola of Dogwater Studios. Although the album objectively went nowhere, it did gain Jonathan minor fame, airplay on radio, and crucial connections within Reno's music scene. Once the group split up after graduating college in 2018, Jonathan wasted no time and a week later, by chance, met his current bandmates in Cell at one of the many college parties he hosted in his modest apartment. Initially skeptical, Jonathan's quandaries were quelled when he realized that Cell's chemistry gelled well. Jonathan's need for drums compels him to seek drum session and instruction work during Cell's occasional downtime. Jonathan Louis: Power. Passion. Drums!      
Tyler Smelich (Guitars)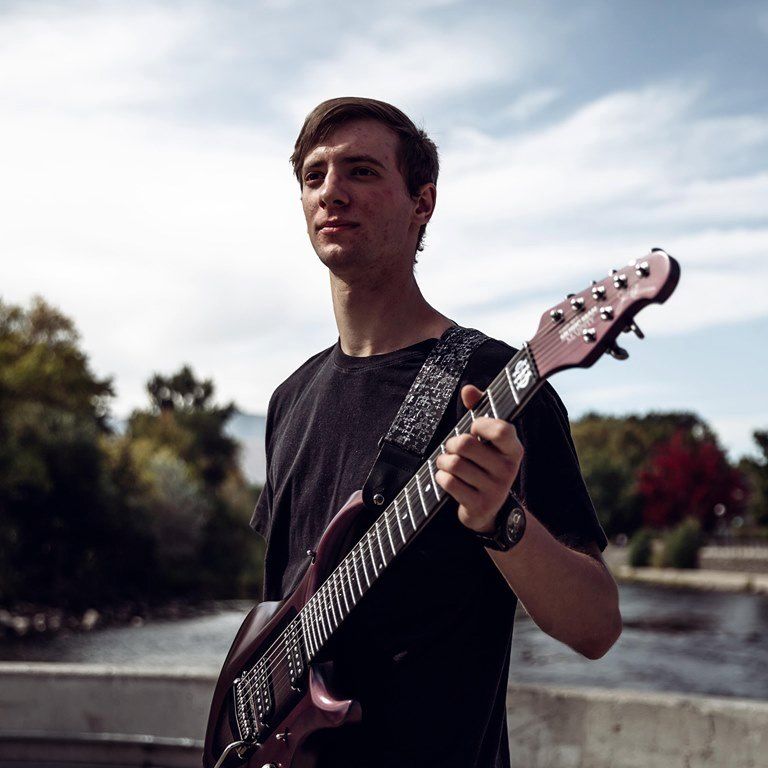 Tyler Smelich is somebody that nobody actually really knows what he does in Cell. Sometimes he just shows up and screws around on guitar until somebody tells him "hey that was cool, let's do that." He is the newest member in the band and has inspired everyone with his skillful playing that is just fast enough that nobody can actually tell that he has no clue what he is doing. He always goes above and beyond because when his band mates give him 4 bars to solo over, he turns it into 32 bars. Usually found throwing picks at other band members, Tyler works to keep the band together, musically, both rhythmically and by pointing out that certain bandmembers are out of tune... Hint Hint @DarionJordan. Tyler was also the person that introduced the band to 7 string guitars, which ended up being a horrible idea as practices turned into random djent sessions to the disgust of Leon Nielsen and Jonathan Louis. Tyler has been playing guitar since 2007 when one of his friends introduced him to Slipknot and Linkin Park. Later, Tyler discovered Avenged Sevenfold and fell in love with Synester Gates' guitar playing, which led him further down the rabbit hole of great guitarists. Tyler's biggest inspirations are Synester Gates, Dimebag Darrell, John Petrucci, Marty Friedman, and Jason Richardson. Tyler joined Cell in April of 2019 and has dragged the band into a heavier musical direction no matter if anybody else wanted it. Darion Jordan and Tyler Smelich both annoy their band mates through the power of playing random songs in sync and promising harmony solos in every single song even though it almost never happens. Is that right? 
Darion Jordan (Guitars)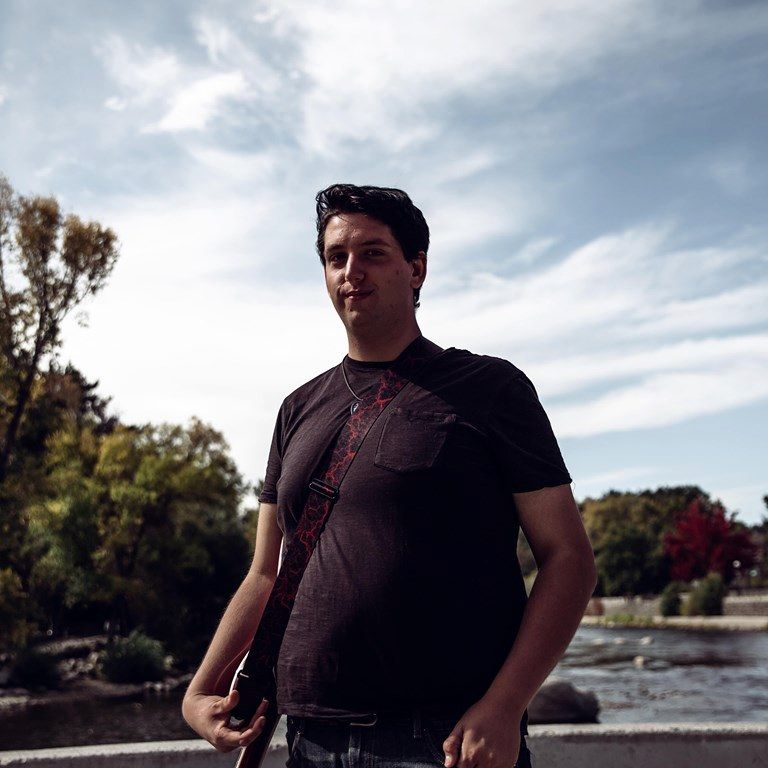 As eccentric as he is monotone, Darion is one of the quirkiest quirksters in Cell, or otherwise better known as "Lead Guitarist #2." Darion may be #2, but he is a glittery turd. Darion developed his love for music way back in the early years, always boppin' to the music his mother played on their various car trips. From Pink Floyd, to Heart, AC/DC, Moody Blues, and the cheesiest of disco records, Darion was raised on a healthy dose of prog, pop, Rock & Roll, and all things heavy. His influences include the likes of David Gilmour, Randy Rhodes, John Petrucci, Synester Gates, Kirk Hammett, Marty Friedman, Jonny Greenwood, Guthrie Govan an-y'know I'm just gonna cut it there 'cause the list could go on forever. It's all aided to his style of shreddy blues licks. When he's not busy in Cell, Darion likes to spend his off-time chuggin' Mountain Dew, play video games, hit up the gym, or go far down the Youtube rabbit hole, from which there is no return. He also writes songs and stuff. Who would'a thunk it?